See on Scoop.it – K-12 School Libraries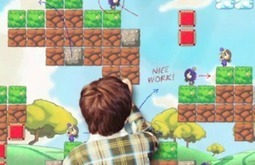 Gamification is a trend that doesn't seem to be going away any time soon.
Susan Grigsby @sksgrigsby's insight:
I find it a little comical to call gaming in education a "trend." Is it not true that human children have learned through play since the beginning of time? It is only within the last 200 years or so that we have taken away that concept and replaced it with teachers delivering content to children sitting in hard chairs in perfect little rows with the expectation they would be able to spit back any delivered information on a test to prove they got it. Maybe we should just call gaming what it is: getting back to the real way children learn.
See on www.edudemic.com