See on Scoop.it – K-12 School Libraries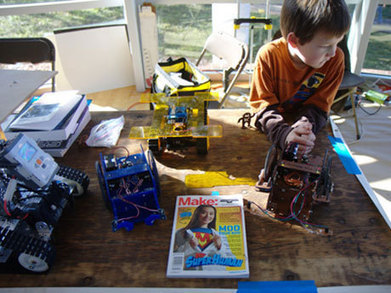 Writing teacher, world citizen and guest blogger Stephanie West-Puckett reflects on the idea that, by integrating Maker culture into curriculum, we are transforming how learning happens in our schools.
Susan Grigsby's insight:
I love the opening lines on this article: The Maker movement is poised to transform learning in our schools. To counteract educational standards, testing and uniformity, this fresh approach emphasizes creation and creativity — products and processes born from tinkering, playing, experimenting, expressing, iterating and collaborating — and exploits new digital tools to make, share and learn across space and time, do-it-yourself (DIY) style.
YESSSS! Heads up, library folks! This is a solid idea for bringing in patrons and starting the process of CREATING knowledge that can be shared in a peer-to-peer fasion.
See on www.edutopia.org