See on Scoop.it – K-12 School Libraries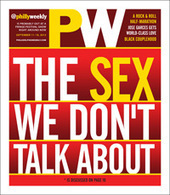 Philadelphia's school budget woes have shuttered the district's much-lauded libraries. It's a failure of basic civilization that cannot be allowed to stand. By Stephen Segal. Add Comment | Comments: 2 | Posted Sep.
Susan Grigsby's insight:
The article is well-stated but the comments are also enlightening. Like this one: We hold these students accountable for high acheivement but don't provide the equity amongst districts and schools to support them, you don't have to be a math genius to figure out that high standards with NO resources will NOT add up to a quality education."
No it doesn't – and it doesn't take a math genius to hold a political office with the power to cut the purse strings of public education either. Very, very sad.
See on www.philadelphiaweekly.com