See on Scoop.it – K-12 School Libraries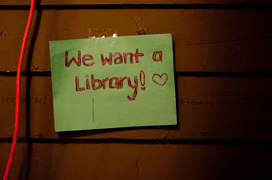 Can you remember the school library in your elementary school? Csn you remember the rows and rows of books…the tables and chairs…the check-out desk…the card catalog (if you're old enough!) and computers?
Susan Grigsby's insight:
This is a sad story that deserves more scrutiny. Parents getting arrested for trying to keep a school library at their childrens' elementary school? Can you imagine? All this in Chicago where ALA just held a conference and councilors argued about prayer during meetings… No offense to ALA nor to my fellow councilors, but isn't this a more pressing issue that affects the civil rights of students?
See on sbloom2.wordpress.com